Sacred Heart Center has served Cheyenne River Tribal communities and reservation for nearly 40 years.  Beginning with the vision established by Fr. Leo John Dehon and established in the early 1980s by the Congregation of the Priests of the Sacred Heart, Sacred Heart Center provides services to the poor, meeting people's physical and spiritual needs through social services, and helping them to better lives.
Today, Sacred Heart Center continues to pursue this vision and has grown to offer new services through our Children's Center, our newly completed Family Violence Center and shelter, and Bear Necessities thrift shop.
In cooperative partnership with Saint Joseph's Indian School in Chamberlain, SD, we continue to seek new ways and opportunities to meet the needs of the people and communities we reach.  Our all-encompassing mission is to "eradicate violence and oppressive practices through the empowerment of individuals, families, and communities in order to support justice, social change, and non-violence."
Thank you for your interest in and support of the Sacred Heart Center.  We hope you will partner with us in our endeavors to provide the best services to the Cheyenne River Sioux Tribe and beyond.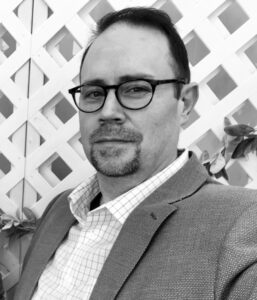 Travis J Hedrick, MBA, Ed.D. (ABD)
Executive Director